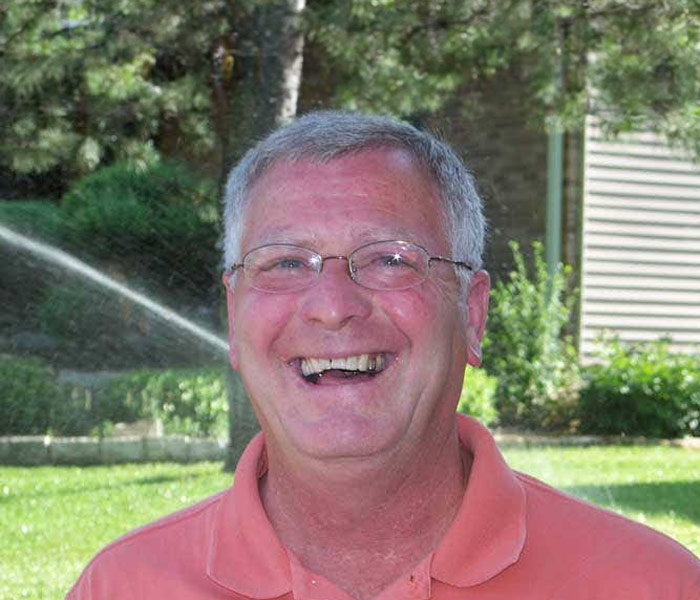 Hello! I'm Santa Mel Augustine. I am the last Santa to join the Fab Five. You will recognize me as the shortest Santa. I lived in the 600 block of Georgetown Rd. As a joke, I put on an old Santa suit I had at home and headed down to participate in the fun with my four neighbors on the next block. After they had their laughs, they told me to purchase a more modern suit and join them. Being a Santa puts me in the Christmas spirit. I enjoy receiving Christmas lists from the children and visiting with people of all ages. On Christmas Eve, our family tradition is to open gifts, but since I have been Santa Mel, our family spends 7 to 9 pm with friends, neighbors, family and people of all ages. My sons, Andrew and Adam, have helped pop popcorn and my wife, Becky, has directed traffic or refilled Santa's goodie bag. When I see cars lined up bumper to bumper, I feel like I am doing something worthwhile for the community. I am a machinist and welder at Hoff's Machine & Welding, Inc.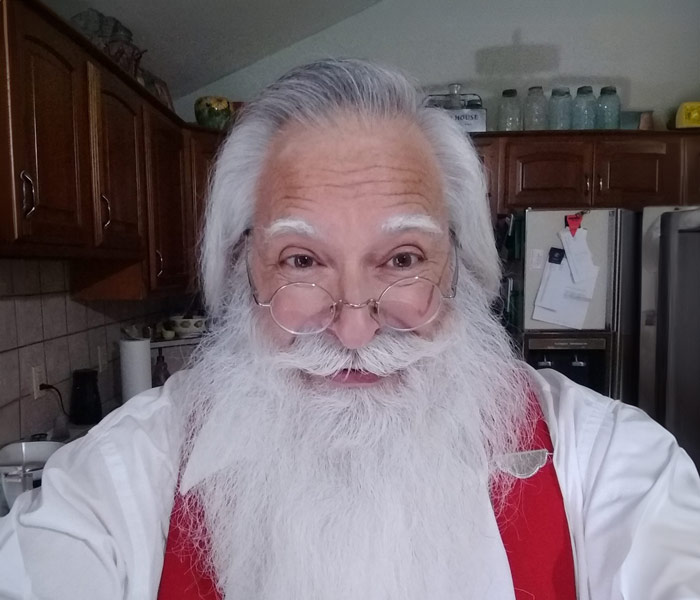 I asked to join the group in 2014 and had so much fun, They all make you fill like family. I started playing Santa about 5 years ago. My wife sews a lot and made both of my suits. My real job is working at Crestwood for the past 11 years and 25+ years at Exide.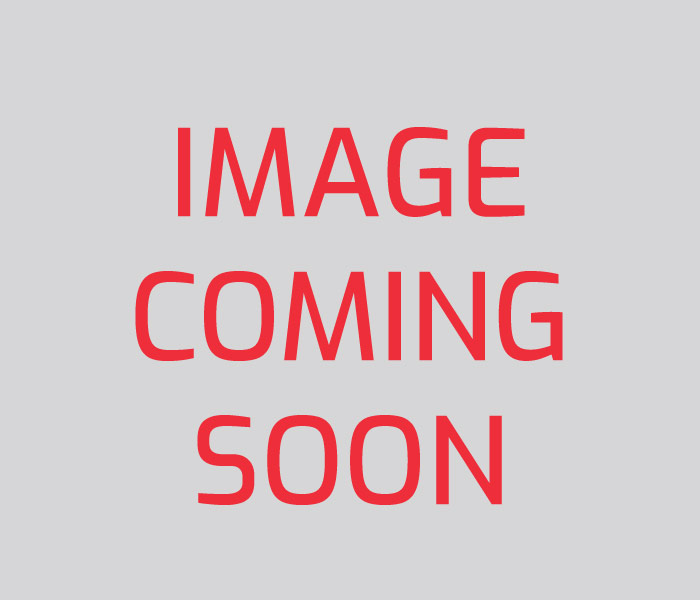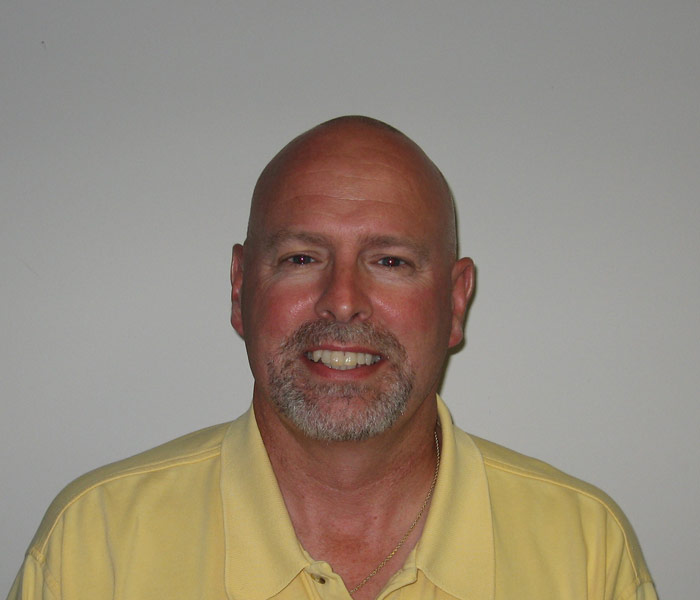 Hi! I'm Santa Mike Chaput. I started as a Georgetown Santa in 2001. What started as an opportunity for me to give to my community, has in turn been the community giving to me. They give me the gift of experiencing Christmas through their eyes, whether it be from the very young child to the older senior citizen. It is a joy to see their smiles and hear the laughter of families enjoying the holiday season. When I'm not a Santa, I'm a mail carrier with the U.S. Postal Service.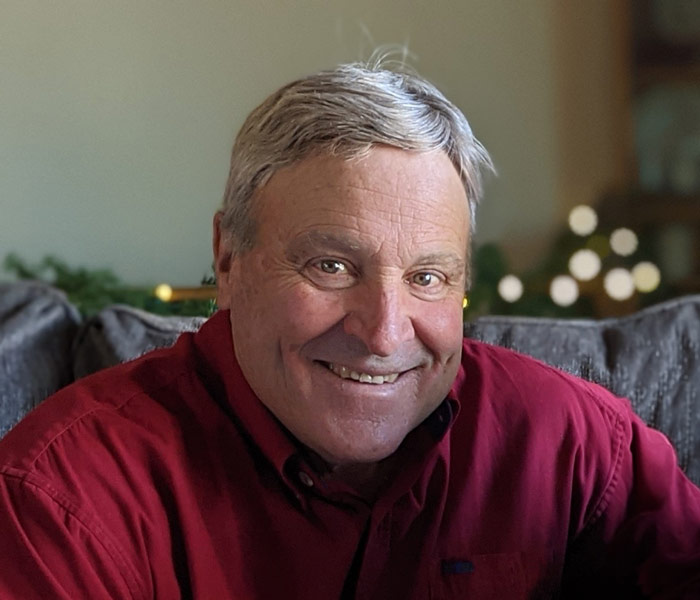 Hello I am Santa Pete. I have been one of the Georgetown Santas since 2001. My son Justin and I, built the Santa Shack saw cut from local red cedar trees. Every Year we cut in fresh cedar wreaths, cut wood for the wood stove and occasionally make it to the local Christmas Parade. Being a part of this tradition really gets you into the Christmas spirit. It is truly a fulfilling experience bringing a little joy and cheer to young and old during this holiday season. From all the Georgetown Santas, have a Merry Christmas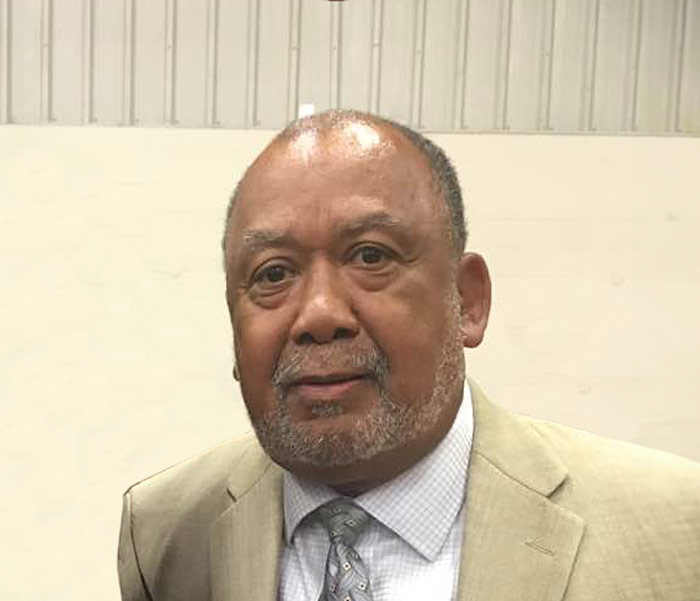 Hi! I'm Santa Paul McDaniel. I was the first Santa to join Santa Jack in 1998 and we became the Georgetown Santas. I saw my neighbor, Santa Jack, having so much fun giving out Christmas candy that I asked him if I could join him. Of course, he said, "Yes." We started from humble beginnings and now we have grown to five Santas and several helpers. For ten years now, we have weathered the Kansas winters. We now have a terrific Santa Shack to help us keep warm. Christmas is a special time of the year for the McDaniel family and being a Georgetown Santa gives me the opportunity to give back to my community and make a difference. Over the past ten years we have been able to spread a lot of joy and happiness in Salina during Christmas time. My family enjoys helping me get ready for my Georgetown Santa duties. Being a Georgetown Santa is very rewarding. I am so excited that the Georgetown Santas has grown into a tradition for many families in Salina and the surrounding communities. I am looking forward to the upcoming Christmas season and seeing all of the smiling faces. Come join us! For many years I worked for Dillard's Department Store. Currently, I am enjoying retirement!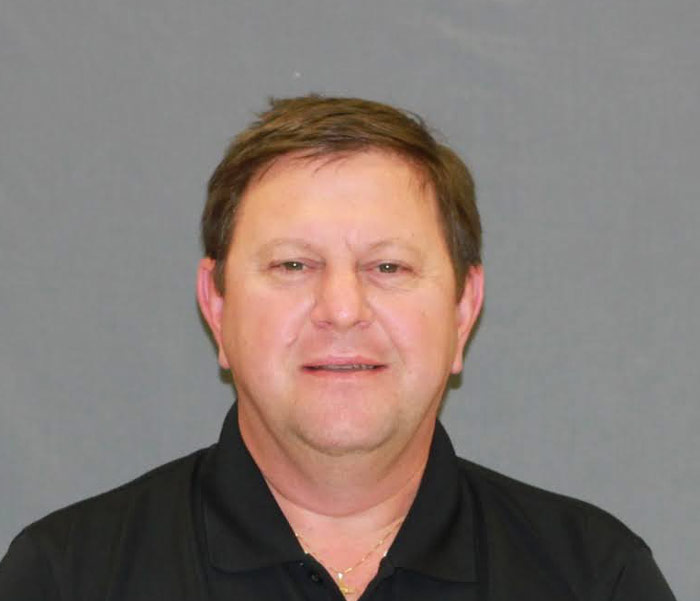 Hi, I am Santa Brian, I joined this wonderful group in 2014. I have been playing Santa since college. It is very rewarding bringing smiles to kids of all ages. When I am not playing Santa I am a teacher in USD 305 and the owner and operator of Royal Driving School. I would like to wish all a Merry Christmas!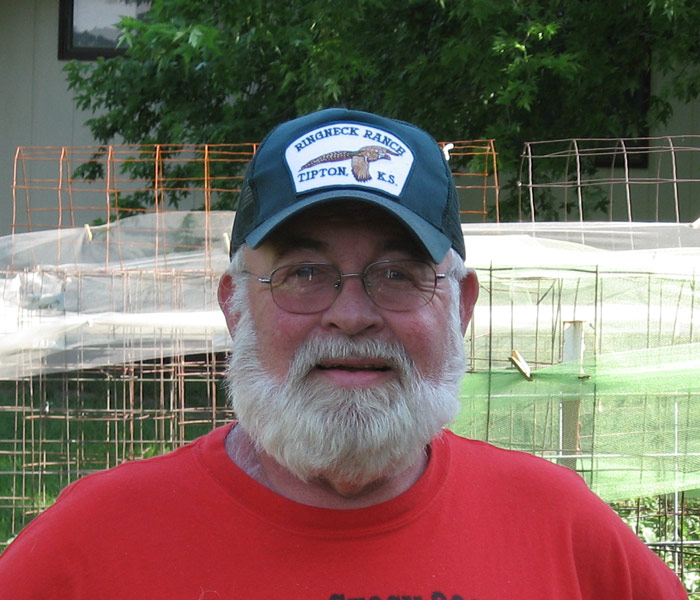 When I moved to Georgetown Road in 1998 I noticed a lot of traffic at Christmas from sightseers looking at the lights. One of my neighbors mentioned that a few years earlier he had purchased a "Santa Suit" at a local department store. He would don the suit on Christmas and deliver baked goods to the neighbors. That gave me an idea that maybe I could buy a suit and stand out in the street and give away candy to the people looking at the lights. A couple of nights later my neighbor across the street asked if he could join me as it looked like fun. Never did I imagine it would grow to what it is now. Eventually there grew to be five Santa's and several helpers. Each year we try to make it bigger and better than last year. It is probably more fun for the Santa's then for the kids. To me this is what Christmas is all about. We all remember our Christmas's as youth and that is what we hope to obtain by being the Georgetown Santa's, some great memories for the kids that will last a lifetime. I am a currently enjoying retirement.